Best Chrome Paint Spray – How to Find the Best Chrome Paint
Chrome Spray paint is a great way to renew and add shine to many different surfaces. Typically, it is used for autobody work such as repairs on bikes, cars, and other metallic surfaces. Although you can add a metallic finish to just about anything nowadays using chrome spray paint. This article will highlight the benefits of using chrome spray paints as well as explore the best chrome spray paint recommendations. 
Using Chrome Spray Paint
Aside from autobody or mechanic work, chrome spray paints can add a shiny finish to other surfaces and items around the home. These include using chrome paint for plastic, wood, or metal objects and furniture as well as ceramic, glass, and stone items. Chrome sprays offer wonderful coverage and a smooth texture to your surfaces. Just like using regular spray paint, these are usually readily available and affordable.
This spray paint really comes in handy for those kitchen and bathroom jobs. You can use your chrome spray paints to refresh or update taps and other fixtures in these rooms. Although these are easy to use, some prepping of your surfaces may be required to ensure a durable and longer-lasting finish. There are certain paints that do not work well under humid or moist conditions as they will oxidize. Your chrome spray paints are one of these. So, it is crucial to properly prepare your surface and seal it before starting with these paints. As well as to choose a paint option that would be best suited to the jobs at hand.
Different Types of Chrome Spray Paint
Normal chrome spray paint options may not offer you the brilliant glossy and realistic finish you are looking for. Often, they need to have a sealant or varnish applied to mimic that metallic shine. For those that want a naturally high gloss finish without the extra work, you can use a mirror chrome spray paint option. These naturally provide an enhanced shine and mirror-like effect.
Making your non-metal surfaces stand out and look just as metal would. These paints offer the capacity for a reflection in your paint job making them mimic metal surfaces with ease. Often these paints come in various color options as well so you can choose the effect you prefer.
Benefits Of Using Chrome Spray Paint:
Some can be used for interior and exterior applications
Suitable to a variety of surfaces
Leaves a metallic, shiny finish
Various finish and color options are available
Will protect metal and other surfaces from chips and scratches
Less toxic than using chrome-plated options for vehicles as those involve methods that release carcinogens into the air
More affordable and easier than other options to mimic a chrome effect
Quick to dry and easy for DIY work
Finding the Best Chrome Spray Paint
Before you run out and get the best chrome spray paint, there are some things to look out for. As with other paint brands and ranges, the one you pick will need to match your project requirements. Let's take a look below to see what factors we need to look at before we can make a purchase.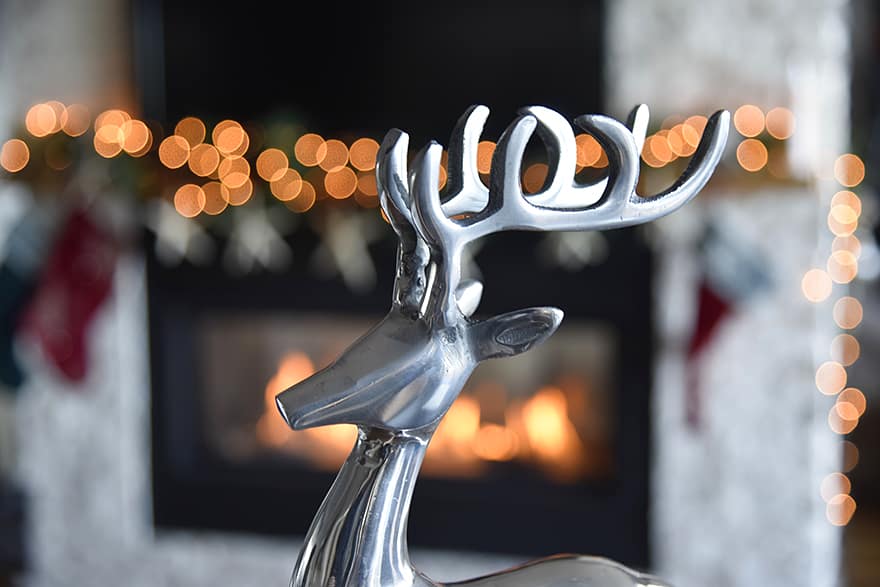 Surface Material
The surface you are painting is possibly the biggest factor to consider. This determines the durability and effectiveness of your spray paints long term. Some chrome spray paint ranges are not suited to external applications as they will not last or hold up against the weather. Others may not be suited to the material itself such as using chrome paint for plastic on your car. This would then ruin your entire project. No matter if you have just purchased the best chrome spray paint out there, it will not work correctly on the wrong surface.
Surface Coverage and Dry Times
Each brand or type of paint will have different consistencies and ingredients which will affect the area coverage and drying time of your project. Using spray paint is easier as they often allow for a faster dry time and better coverage with less hassle. What is important to remember though is that just because something is touch dry does not mean it is cured.
Often with spray paints, their dry times will be affected by how much you use and what surface you are using it on. Some will cause the chrome paint to dry quicker than others. Spray paints are wonderful at obtaining an even coverage and smooth finish. Using the can correctly and not spraying too close, will ensure these results. Allowing your project sufficient time to dry is also key to ensure the best outcome. Applying too many layers of paint over one another while they are wet, will lead to dripping and pooling leaving you with an uneven or patchy paint job.
To Prime Or Not To Prime
Not all surfaces will require priming and based on your preferred product you may already have a primer included in the formula. Some brands combine the two so you can achieve a two-step process with just one easy application and save yourself some time. Having an added primer in the chrome spray paint also makes the application process easier as your paint will stick really well to the surface. This will also ensure a durable paint job that will last for years to come.
Surfaces that would usually require the use of a primer are usually wood or metal-based. Some plastics may also need smoothing and priming before use. Based on the product you choose, you should be able to tell if it has a primer within it or not. Opting to not use a primer on these surfaces could affect the longevity and smoothness of your finished project.
Best Chrome Paint
Now that we are aware of what to use our chrome spray paints for and how easy chrome painting actually is, let's take a look at some great recommendations below for the best chrome paint options.
The Best Chrome Paint Spray:  KRYLON Chrome Spray Paint, Metallic
This brand has a wide range of versatile spray paints. This metallic chrome aluminum spray paint by Krylon is suitable for a variety of surfaces including ceramics, metal, plaster, wood, wicker, and glass. This is also a great chrome spray paint for plastic. This amazing product allows your items to mimic the effects of using original metal plating. Making your work look realistic and providing it with an effortless finish.
Krylon chrome spray paint provides a smooth, shiny finish and is very easy to use and apply. Having a cure time of only 2 hours your projects should not take more than a day to finish. The Krylon range also offers different color options so you can choose various metallic finishes based on your preferences.
A chrome aluminum paint for a bright metallic finish
High-performance, durable paint
Suitable for various indoor uses
View on Amazon
PROS
Affordable product
Mimics results of using chrome plating
Great for use on multiple surfaces
Dries quickly
Available in different metallic colors
Offers even coverage and a metallic finish
CONS
Not suited to outdoor use
Top Chrome Spray Paint Review: RUST-OLEUM Chrome Spray Paint, Metallic
As with Krylon spray paints, Rust-Oleum is a top contender in the field. Their high-quality chrome spray paint range contains actual metal pieces to contribute to the finish and authenticity of your paint job. This range comes in silver, gold, or copper options and they also have automotive-specific primers and chrome spray paints. These paints are suited for use on surfaces that come into contact with moisture and heat often as they will last longer and not chip, fade or crack.
The Rust-Oleum chrome spray paint range is versatile for indoor applications and can be used on many surfaces including metal, plaster, wicker, and wooden items. This is also some of the best chrome spray paint for plastic. These paints will leave you with a vibrant and high gloss finish on all your chrome pieces. They are dry to touch in under 20 minutes and are very easy to use.
Creates a rich metallic shine on various surfaces
The formula contains actual metal flakes for the ultimate finish
Fast-drying and high-coverage spray paint
View on Amazon
PROS
Versatile range for various projects
Comes in different color options
Easy to use and affordable
High gloss finish
Real metal included in the formula for better results
CONS
Cannot be used outdoors
May not be suited to certain materials
The Best Mirror Chrome Spray Paint: RUST-OLEUM Mirror Effect Spray Paint
This mirror chrome spray paint is made for acrylic and glass materials. Use this Rust-oleum mirror chrome spray paint to transform these objects into reflective surfaces. Unlike the other spray paint varieties, this one is oil-based to provide you with that rich and smooth finish. This also means your paint job will last longer and will not be affected by water.
Just like the other Rust-oleum products, this chrome spray paint has a quick drying time of just 10 minutes and will cover an area of around 4 square feet. To use, spray your mirror chrome spray paint on the inside of the glass or acrylic object. This will then dry with a mirror-like, glossy finish presented on the outside. This mirror chrome spray paint range comes in gold and silver color options.
Oil-based formula for a shiny, reflective, and durable finish
Glossy finish for a mirror-like look on glass
Fast drying and long lasting
View on Amazon
PROS
Provides a high gloss finish
Mirror reflective effect
Reflective qualities
Oil-based for added durability
Dries quickly
Easy to use
CONS
Only has two colors to choose from
Only suitable for use on glass or acrylic materials
Oil base will provide a stronger smell
Easy Chrome Paint Tutorial
Now that we know what products to use and how to use them, here a quick tutorial below. This tutorial is for repainting the bathroom, kitchen or other chrome plated taps or fixtures around the home. Here we will explain everything you need to know before starting with your chrome spray paints to ensure a thorough job for lasting durability. First, you will need:

Protective Gear: A mask, some eye goggles, and disposable gloves.
Clean Up Gear: A bucket, some dish soap, old rags, a drop cloth.
Prepping Tools: Different grit sandpaper options, rough and smooth. A paint spatula, some paintbrushes, tape to section off the areas, a sharp knife.
Paints: Chrome spray paint, paint primer for metal that includes rust inhibitors, a liquid metal filler option. You could also use an automotive enamel for taps and areas that get wet a lot.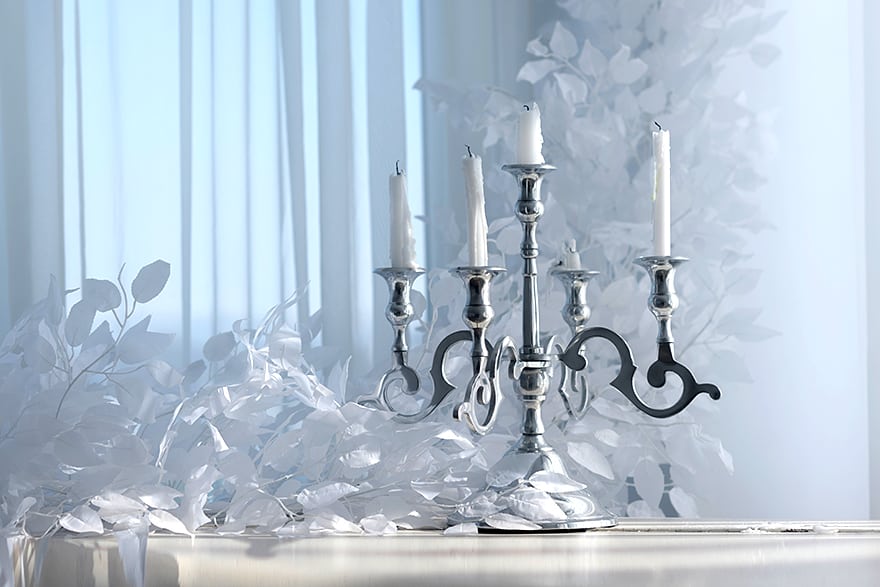 Spray Paint Method
To make things easier we have sectioned our method into smaller steps. These are outlined below.
Prep the Area:
Start by setting up your area and laying the drop cloth down.
Ideally, you want to wash the fixture before doing anything further. Using your soap, rag, and bucket, wipe down the tap or other chrome surface well. You can also use a scrubbing brush or old toothbrush to get rid of any build-up or clean out any hard-to-reach places.
Once you are certain your fixture is completely free of dust, grime, and dirt build-up, you can rinse it using some fresh water. Then dry it thoroughly with a new rag.
Sanding:
Now you can apply your mask and goggles, here's where things get messy. Using your rough sandpaper option first, start sanding your fixture using a side to side or up and down motion. This will allow your chrome spray paint to better adhere to the tap or other metallic surface.
Once you are happy with the results and your chrome fixture is thoroughly scoured, you can wipe it with a dry rag. Now you should be able to see whether any issues need to be addressed below the surface of the paint. You will pick up on any cracks, rust, or other problems now that your surface is sanded.
Now you can switch to your lighter sandpaper options and scour the surface in circular motions to remove any grooves leftover from the harder grit. This step will ensure a smooth surface so your paint can be applied evenly and be more readily absorbed. Continue with these steps until the entire fixture you want to paint is completely smooth and free from rough patches or chrome.
Priming:
This next step involves using your liquid filler. This will cover and fill any holes, cracks, and grooves within the fixture that you picked up on before. Applying this over the chrome before painting will aid in better coverage of your spray paint and a smoother finish. Be sure to wear your gloves and other protective gear.
Based on your metal liquid filler options the instructions and dry times may vary. Before applying these products to the area, make sure it is completely dry and wiped free from dust.
Once the filler has dried as per manufacture instructions, it may require further sanding should it not look smooth. when you are happy with the outcome, wipe your surface again with a wet rag and clean water. Dry thoroughly.
Painting:
Now using your tape, section off any areas that do not need painting or that run the risk of being messed on or ruined with your spray paints.
Now you want to apply your rust-inhibiting coat of primer. Painting items that are constantly getting wet such as taps may benefit from an automotive primer instead as this will be water-resistant when dry. These fixtures will also require an automotive enamel once done to act as a sealant.
Depending on the primer you are using and its consistency, it is best to follow the application instructions on the product itself. Allow for enough drying time before proceeding with the process.
Once your priming layer has dried completely you can apply your chrome spray paint or enamel option for taps. Use your paintbrushes to smooth out any drips so you maintain a clean and even finish.
Be sure to leave the area to dry for at least a full day before using the fixtures. Congrats! You have just successfully updated your chrome décor.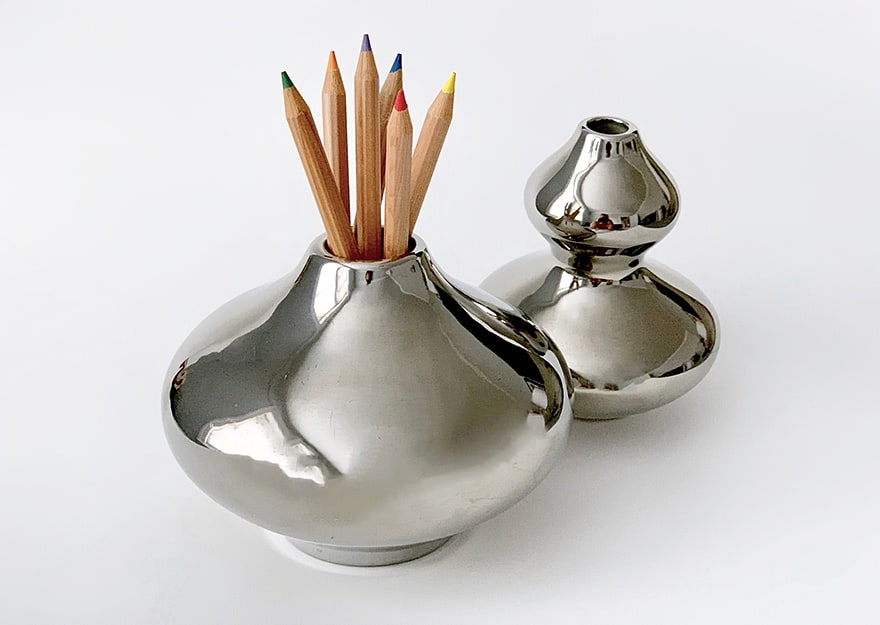 Frequently Asked Questions
What is The Best Chrome Spray Paint?
There are many reputable and great quality chrome spray paints out there. Picking the best one would be based on them being the best one for your surface. There are certain chrome sprays that cannot get wet or be used outdoors. Certain ones are best suited to use on only one or two materials.
What is The Best Chrome Paint For Plastic?
Most chrome spray paints for indoor use can be used on plastic unless otherwise specified on the bottle. Because many plastic surfaces are already smooth, reviving these with chrome paint for plastic is a great choice. Some rougher plastics will first need to be sanded down before they can be painted on for better adhesion and durability.
What is Mirror Chrome Spray Paint?
This type of chrome spray paint has a natural high gloss finish. These mirror chrome spray paints can be used on glass or acrylic surfaces to turn them into reflective mirror-like surfaces, mimicking metal in the easiest way possible. These options are for those who want a super glossy shine.
We hope you found this information useful and enjoyed reading up on the best chrome paint spray options and how to use them. Follow our chrome spray paint reviews above and you will be sure to find the best product for your project!