Best Spray Paint for Graffiti – A Quick Graffiti Paint Guide
When people think of graffiti a few things come to mind such as bright colors, street art, and spray paints. The key to picking the best spray paint for graffiti art is picking brands of superior quality and durability. Since graffiti art is mostly done outdoors, you will need to pick a medium that will withstand weather conditions such as heat and moisture. In this article, we will discuss the ins and outs of graffiti as well as the best spray paint brands for graffiti art, so you know where to start.
What Is Graffiti Art?
Graffiti has been around for centuries, although not always in the form of spray paints. Graffiti is the act of marking property, items, or land and has been done all over the world for centuries. These 'tags' come in many forms such as name carvings, mural paintings, and finally, in the form, we know today as street art. Most graffiti art is still considered to be an act of vandalism unless you have permission to use spray paints and apply artwork to the property in question.
In certain locations, they have designated spots where graffiti art is allowed. You will usually notice many designs and styles from various street art scattered in these areas. Another option would be possibly volunteering to paint murals for community projects and organizations, charities, or even some hospitals. These companies are often looking for talented artists to volunteer their time for decorating buildings or office spaces.
If you are thinking of starting graffiti art, the best way is to start small. Beginner artists are usually advised to start with a pencil, a sketchbook, and some markers to add color, before moving onto any graffiti spray cans. This is to give you the time to first establish your brand and style.
In the world of graffiti art, this is very important among artists. Each one has its own unique street tags and lettering and design styles which sets them apart from the others. Once you feel more comfortable and have decided on a style that works well for you, you can start working with some different spray paint brands and finding locations that are suitable for your street art.
Spray Paint For Art
When you start looking for the best spray paint for graffiti, it can be a daunting task deciding which is best for you. The spray paint option you choose needs to be compatible with the surface you are using and will need to be made for use on that surface.
Graffiti art is something that is supposed to last a long time and should be able to withstand the elements. If you do not know what attributes to look for when purchasing your spray paint, then your art will not last. Therefore, we have put together a checklist of what to look for in your graffiti spray paint.
Colors
Spray paints come in all sorts of colors but as most artists will tell you, not all colors are created equal. Meaning some may offer better coverage than others, some may have better durability and lightfastness so they will not fade. Certain ranges offer sets of spray paints in various colors, while others offer individual ones. This can be helpful when only needing to top up on one color or wanting to explore different colors and qualities among various brands. The brand you choose will determine the price, range, durability, and quality of your spray paint.
Durability and Finish
Spray paints are generally created to be durable as they are often used on outdoor surfaces. Although some will be tougher and last longer than others when used on certain surfaces. Always check your brand to make sure it is weather-resistant and made for outdoor use. Another factor to consider is that certain graffiti paint is made specifically based on the season you are working in and will not work as well when using it under alternate conditions. So always check the fine print on your graffiti spray cans.
The finish of your spray paints will also differ based on the brand and their ranges available. Some artists prefer working with softer matte finishes while others enjoy making use of glossier textures and finishes. This will depend on your own style and preferences. To obtain the best possible finish no matter the product you are using, always make sure to hold your graffiti spray can a short distance away from the surface when applying it. This will avoid clumping and over-applying to one area. Also, remember to allow the layers enough time to dry in between before applying a new one. Applying thick layers over wet paint will cause running, pooling, and an uneven, messy finish.
Paint Adhesion
This factor is dependent on the surface you are using for your graffiti paint. Some spray paints are not suitable for use on certain materials or they will require some prepping and possibly priming before they will correctly adhere to the surface. Others may require a sealant or fixative to be applied to protect the color long term.
Certain brands have made products that combine a primer with your spray paint. These are often used on furniture or outdoor applications as they provide a smooth and even layer of coverage while adhering well no matter the surface. the way your paint sticks to the surface will affect your artwork in the long run. Always make sure your surface is wiped clean and dry before starting your projects.
Nozzle Pressure and Coverage
Spray paints are often used because they offer high coverage in smaller areas. Because of the nozzle used, the spray is able to evenly distribute paint over the area allowing you to create your desired level of coverage. Using spray paint on larger areas will still provide that coverage but you will obviously require more cans to complete a project which can be pricey.
The pressure of your graffiti spray cans depends on the nozzle you are using. Some spray paints have nozzles for fine lines and filling smaller areas with color. While other nozzles are larger and produce bigger areas of paint for backgrounds and wide areas of color. Some nozzles are high pressure, meaning they allow a constant and even stream of paint, these are mostly used in graffiti and street art.
Some brands also come with interchangeable or adjustable nozzles which helps when working on different areas or wanting to use different techniques. You can purchase packs of these based on your individual project requirements and then clean them and change them as you need to. Another option when working on larger projects would be to get a spray paint grip holder, which fits directly over the top of your can or nozzle. The large handle or grip assists in minimizing the effects on your hands and makes holding and applying your spray paint much easier.
Best Spray Paint Brands and Products
Now that we know what traits to look for in our graffiti paint, we can take a look at some of the best spray paints for graffiti and how they can benefit you.
Best Spray Paint For Graffiti: MONTANA HARDCORE Spray Paint
The Hardcore range of spray paints from Montana consists of 142 different colors to choose from. These are sold separately making it easier to pick the exact tones you are looking for. This range is made for graffiti and outdoor murals and designs. The colors are all bright and have a high gloss finish providing added durability in colder and wetter weather conditions. The Montana range is not only easy to use but they are also compatible with different nozzles and caps so you can alternate and change these up to fit your needs at the time.
The Hardcore range from Montana is perfect for new artists just hitting the scene or more experienced taggers. This spray paint provides an even finish and excellent coverage and color application. It is also fast drying which means less waiting time between layers and projects. Montana spray paints are a high-quality and durable option for both street artists or at-home projects.
Provides a high-pressure gloss spray paint finish
The perfect all-around acrylic spray paint for various surfaces
Quick covering, durable, and easy to work with
View on Amazon
Pros
High quality
Great coverage
142 different shades to choose from
High gloss finish
Great consistency and nozzle pressure
Interchangeable nozzles
Great durability for outdoor use
Cons
Set is more cost-effective than purchasing singles but you may not get the colors you require
Best Spray Paint For Art: LOOP Acrylic Graffiti Spray Paint
Loop is a spray paint brand that is manufactured in Italy. This range provides acrylic-based spray paint that is suitable for both indoor and outdoor use. Loop's range consists of over 70 matte color finish spray paints. This range is handmade from an acrylic resin making them non-toxic and quick drying. They are also moisture resistant and will not smudge or crack long term.
The nozzle of these graffiti paint cans is unique in that they can be adjusted, you can alternate between low or high-pressure applications by how much pressure you apply to the paint can nozzles. Loop's paints are suitable for most surfaces and are great value for money.
A premium quality artistic spray paint formula
Provides high coverage across all types of surfaces
Adjustable valve system for better control and versatility
View on Amazon
Pros
Acrylic-based paints
Non-toxic
Durable enough for all surfaces
Over 70 colors to choose from
Adjustable pressure nozzle
Moisture resistant
Smudge and crack proof
Cons
Matte finish, some colors may look dull
The Best All-In-One Spray Paint: KRYLON Fusion All-In-One Spray Paint
This all-in-one spray paint can from Krylon caters to various projects and crafts you may be thinking of doing. Krylon Fusion contains a rust protection factor making it useful when painting over metal or outdoor surfaces. It also has no problem sticking to various surfaces without the need for any priming or sanding beforehand, while still leaving you with an even coat and finish.
This spray paint comes with a built-in primer that accounts for the great adhesion qualities and smooth, satin finish. Which leaves your artwork coated in a protective and subtle sheen. Krylon Fusion spray paint dries within 20 minutes of application and will not drip or run as some other brands might. This range has five basic colors to choose from including black, gold, and clear. Whether you are looking to refresh some outdated cabinets or start graffiti art, Krylon is a wonderful choice of spray paint.
A versatile, durable, rust protected spray paint
Suitable for a wide range of indoor and outdoor surfaces
Quickly dries to a flat black finish
View on Amazon
Pros
All in one, primer and color
Satin finish
Durable
Rust resistant
Good adhesion and durability
Great for indoor and outdoor use
Cons
Not a large color selection
Nozzles are not adjustable
Frequently Asked Questions
What is the Best Spray Paint For Art?
Deciding on the best spray paint for your art will be dependent on a few factors including the surface you are using. Some spray paints are oil-based while others are water or even acrylic-based. Meaning they each have a purpose and they each have their weaknesses. If you are planning on using your spray paints for arts and crafts then any of the above options will be suitable.
What is the Best Graffiti Spray Paint?
When doing graffiti there are a few factors to consider before deciding on a spray paint brand that works for you. The brand you choose will need to be compatible with outdoor use as well as be moisture or fade resistant. Since these designs are usually done as street art, they will be exposed to all sorts of damage and natural elements. Most brands that are used for graffiti have taken these factors into account and will have instructions as to how they are best used and what elements and conditions they are best used in.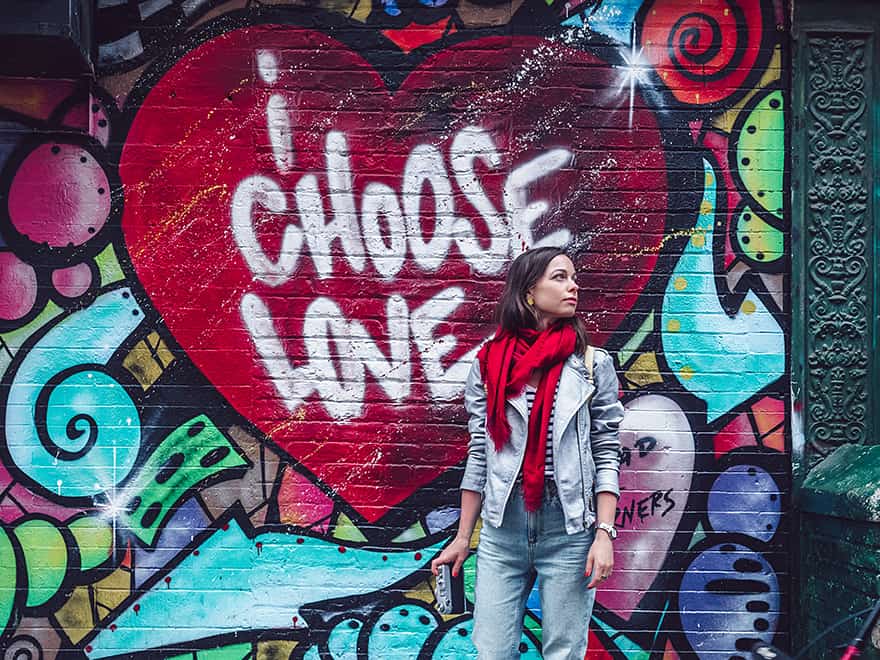 What Are The Best Spray Paint Brands?
There are many high-quality spray paint brands one can explore. When first starting out, some brands will be cheaper than others or have sets available for beginners. The brand you choose will also need to be compatible with your surface and weather conditions. The better the quality of your spray paint the more expensive their range will be.
Now you know the most recommended graffiti spray can brands and what to look out for when starting graffiti art for the first time. We hope you enjoy exploring these products and getting to discover the best graffiti paint that works for you.